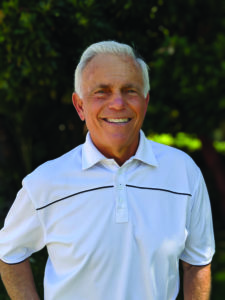 Harvey Neiman earned his bachelor's degree in Political Science at U.C. Santa Barbara, his JD degree at University of San Diego School of Law, and later earned an LLM degree in Taxation, also at USD School of Law.
He has had a versatile career in both law and portfolio investment management.  He was a professor of law for more than 15 years, at Thomas Jefferson School of Law in San Diego, California, having taught such varied courses as Constitutional Law, Community Property, Taxation, and Estate Planning.  Later, he trained for a new career, and thereafter served as account executive in the world of stock investments at Merrill Lynch, and later Morgan Stanley, both in La Jolla, California.
Subsequently, he launched his own investment advisory firm, with his son Daniel.  Father and son are the lead principals of Neiman Funds, a mutual fund family they launched in 2003.  Harvey serves as President and Chief Investment Officer of Neiman Funds Management LLC based in upstate New York. Read his new book, Customize Wall Street, and see how anyone can invest in Wall Street.
Harvey works from his home in Rancho Santa Fe, CA.  He plays beach volleyball in the summer, snowboards in the winter, and plays tennis and golf year round. If you have any questions or would like to contact Harvey you may email him at Harvey@customizewallstreet.com